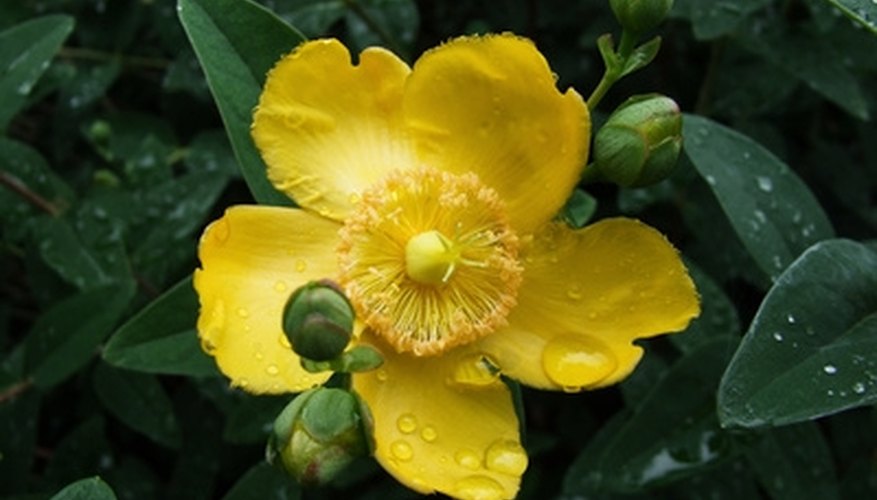 Put on gloves. Pruning Hypericum Hidcote is a process of cutting and removing branches from the plant.
Cut branches with hand shears, pruning back to within a few inches of the ground. Hand shears can be used on any branch up to the size of your little finger.
Cut branches with loppers for any branch that cannot be cut with hand shears, up to two inches thick. Hidcote shrubs in USDA zones 5 and 6 usually freeze back to the base in the winter, and thick branches are more likely in warmer zones that do not have annual winter kills.
Cut branches with a pruning saw for any branch larger than two inches thick. Pruning saws are not usually required to prune Hypericum Hidcote, unless this shrub is more of a reclamation project for a plant that has not seen pruning in years.
Clean cutting area of debris and dispose of it properly.