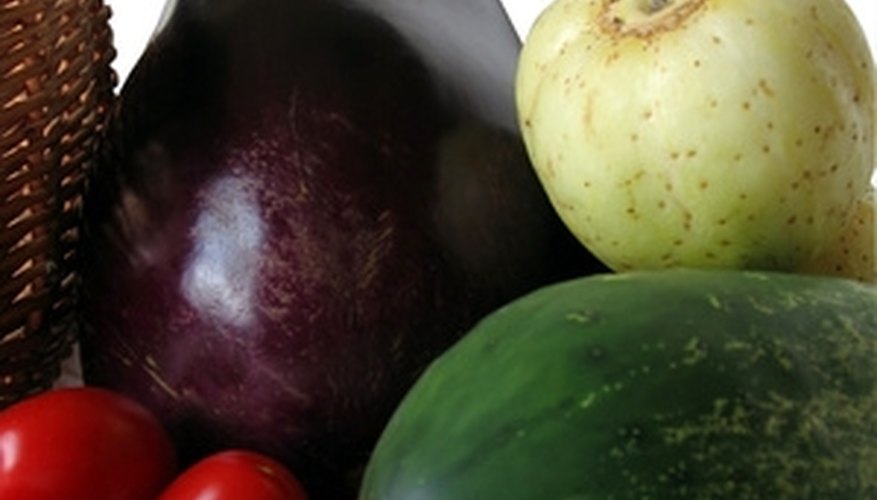 Plant the garden in an area where it will receive adequate sunlight but also be sheltered from the brunt of the Santa Ana winds. Make sure that tomato cages, trellises and other supports are secured and will not be taken down by high winds.
Sow leafy greens and root vegetables directly into the garden so that they will reach maturity before the heat of summer sets in. July, August and September are usually the hottest months of the year in the Inland Empire. It is not uncommon for temperatures to reach 105 degrees or higher. Though it may seem contradictory, many cool season crops can be seeded directly into the garden in July or August, although some gardeners will wait until September or later to plant their fall gardens. Check the seed packets for the best time to sow each crop and to find out which USDA hardiness zone you live in.
Sow leafy greens and root vegetables directly into the garden in the fall for a vegetable harvest that will last until spring. You can plant many crops, including lettuce, spinach, carrots and onions in succession until the first frost for fresh veggies all winter long.
Sow seeds for warm weather crops as early as April. The last frost date for most cities in the Inland Empire is April 1. This may vary slightly between cities, but not much. May is the ideal time to plant heat loving vegetables like beans, eggplant, peppers, tomatoes, warm season lettuces, spinach, pumpkins, squashes and melons. May is also the time to sow carrots, beets, celery and chard.
Choose seeds and crops that are heat and drought resistant, and that are slow to bolt. When the temperatures begin to rise, lettuce, spinach and other greens tend to bolt quickly.
Water the garden in the morning, before the heat of the day to avoid burning the plants. It may be necessary, particularly on very hot or dry days to water later in the afternoon as well. Wait until the sun is lower in the sky if the garden needs an afternoon drink.
Feed the plants. All vegetables and fruits need nutrients to grow. Follow the instructions for feeding on the seed packets or those that came with the seedlings you have purchased for the garden.
Mulch the garden heavily during the summer. Hot summer days can dry out the soil and plants very quickly. In other parts of the country, 2 inches of mulch may be adequate, but not in the Inland Empire. A 4- to 6-inch layer of mulch is recommended to control evaporation and keep the soil moist. It still may be necessary to water two or more times a day in the hottest months.