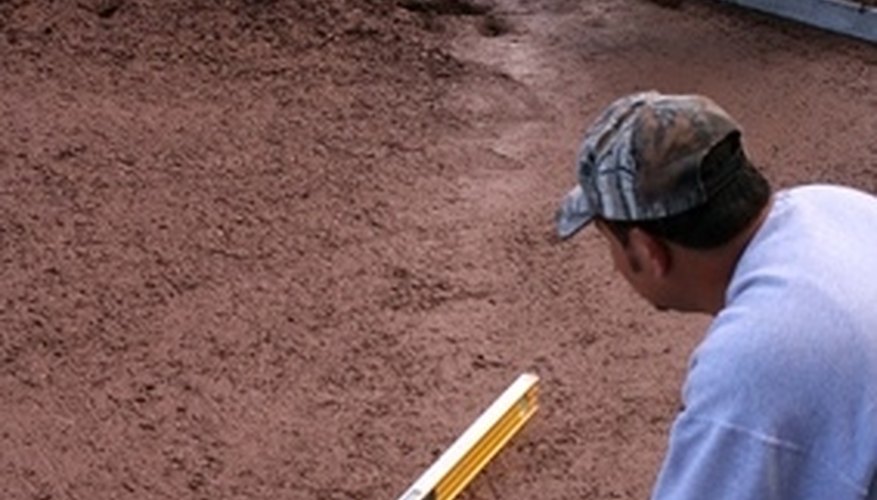 Measure the width of your driveway in feet. If it's the same width for its entire length, you can simply measure it once. If it's wider at one end and tapers fairly regularly, measure the width at each end, add the two figures together and divide by two.
Measure the length of your driveway in feet. If it's straight, one measurement will do. If it's curved, measure the length on the inside edge and the outside edge separately, following the curves with your tape measure. Add the inside and outside measures together and divide by two to get an average.
Multiply the width times the length to find the surface area in square feet. Divide that number by three to find the volume of concrete in cubic feet, since 4 inches is equal to 1/3 foot.
Divide the total cubic feet by 27 to convert it to cubic yards.