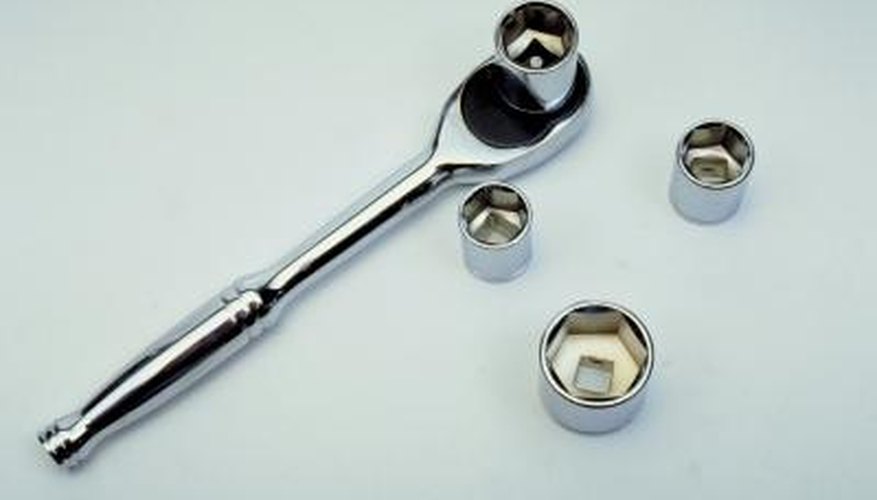 Step 1
Mark the center location of the post, using the lumber pencil, and the tape measure if necessary.
Step 2
Hold the electric hammer-drill vertically over (equipped with the masonry drill bit) the mark made in step 1. The drill bit diameter must be the size recommended for the concrete anchor bolt.
Step 3
Pull the trigger on the hammer-drill to begin drilling; drill the hole about 1/4 inch deeper than the length of the concrete anchor bolt. Pull the drill bit from the hole (once the necessary depth is achieved) while the hammer-drill motor is still engaged.
Step 4
Clean any concrete dust from the hole drilled in step 4, using the vacuum cleaner.
Step 5
Place the metal post base centered over the hole drilled in step 4, lining up the hole of the post base with the drilled hole in the concrete.
Step 6
Insert the concrete anchor bolt through the post base and into the hole drilled in step 3, using the small sledge hammer to tap it (the bolt) all the way in, if necessary.
Step 7
Tighten the anchor bolt, using the socket wrench and socket; tightening the anchor bolt activates the bolts locking mechanism.
Step 8
Insert the wood post into the metal post base, and drive the joist hanger nails through the holes on all sides of the post base, using the framing hammer.