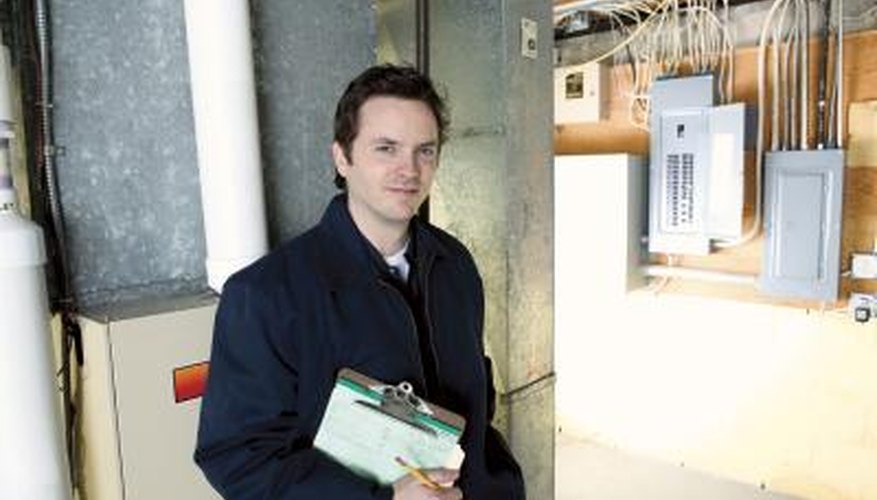 Step 1
Wipe down the walls with old rags or towels. Set fans around the basement and allow them to run enough so that the walls are as dry as possible. This will provide a better bonding surface for the epoxy sealer.
Step 2
Mix a solution of one part base to one part epoxy resin in the 5-gallon bucket. Use a variable-speed drill to thoroughly mix the components. Follow the manufacturer's instructions on how much product to mix based on the square footage of the basement. The epoxy product must be used within a five- to six-hour window. Allow the mixture to set undisturbed for at least 15 minutes.
Step 3
Apply sealer at the floor and at the ceiling of the basement walls, using a 4-inch brush. Brush on the sealer in the same manner that you would brush on paint.
Step 4
Place the roller screen into the bucket of mixed epoxy and use the roller to cover-coat the wall. Repeat steps 3 and 4 for each wall. Allow the walls to dry overnight.
Step 5
Repeat steps 2, 3, and 4. A second coat will cover any areas that may not have received a good cover coat during the first application.