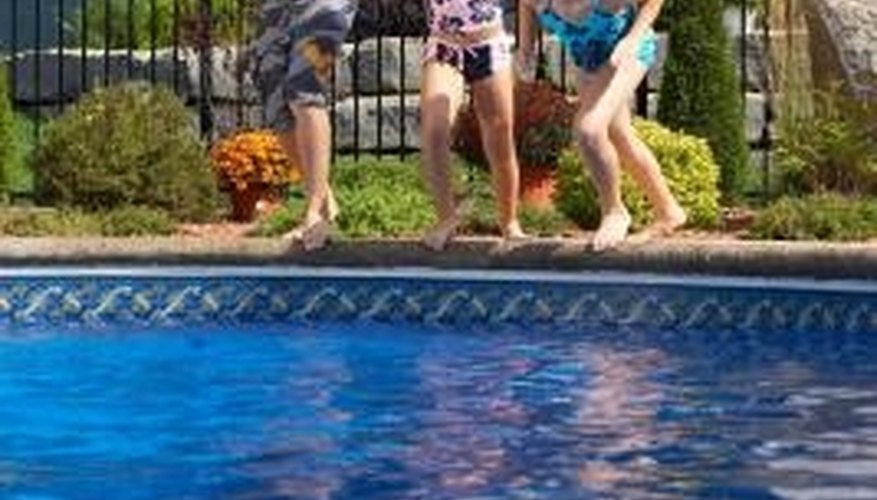 Drain the pool. If you are in swimming season and do not want to drain it, you can use temporary patches until you can drain it and do the proper repair.
Brush the crack and the area around it. Make sure there is no debris in the crack or around the general area.
Undercut the crack with your grinder. Undercutting means that you will cut from the outside of the crack and away from the crack as you cut down. Perform this cut on both sides of the crack. The cut into the floor should be wedge shaped with the bottom being wider than the top.
Fill the wedge with caulk. Lay enough caulk to fill it up to 1/4 inch away from the top.
Mix your patch compound according to the directions. Make sure the crack and surrounding area is damp. Fill the remaining 1/4 of the crack with the compound. Use the trowel to push the compound down into the crack.
Push the pool patch down on top of the compound, and use a damp sponge to smooth it down over the compound. Make sure the area stays moist for at least 24 hours so that it does not dry to quickly, or it may crack.