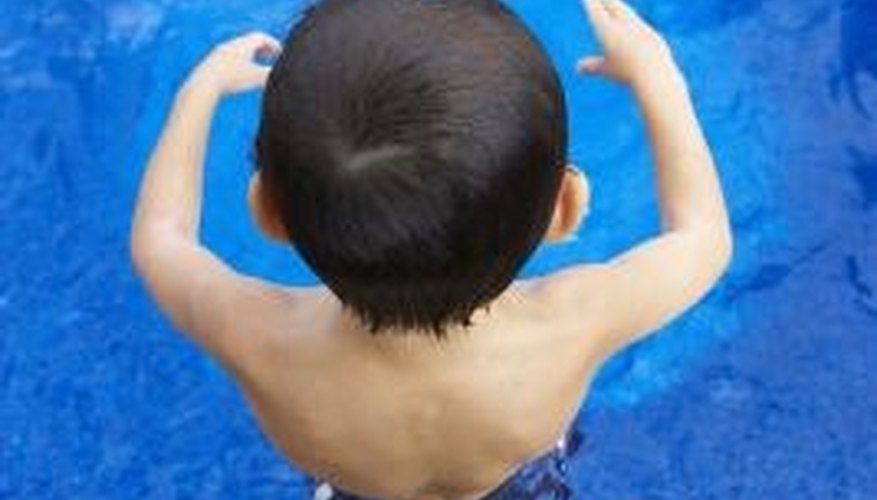 Drain your pool if needed. If you are not in swimming pool season and can drain your pool, that is always the best choice. If your cracks are not that severe and you can do a quick fix, do not bother to drain your pool.
Brush the loose concrete from within and around the crack in your pool. Brush thoroughly to ensure that no material is left around the crack.
Grind your crack if your pool is drained. If the pool is not drained, skip this step. Grind around the crack so that you remove a wedge of concrete and leave a wedge shaped cut in the concrete. If the crack is very small, do not worry about this either.
Caulk the crack. You will only do this step if the pool is drained. You will put enough caulk in the crack to only leave a quarter of an inch for the pool patch to cover.
Follow directions on your manufacturer's swimming pool patch. Each product will have slightly different instructions on how to use the patch.
Use a trowel to smooth the patch onto the crack. Smooth it down so there are no air bubbles, and it is smooth along the bottom. You can use the patch even when the pool is not drained, just make sure to push down firmly. If the pool is drained, keep the patch wet so that it does not dry too quickly.