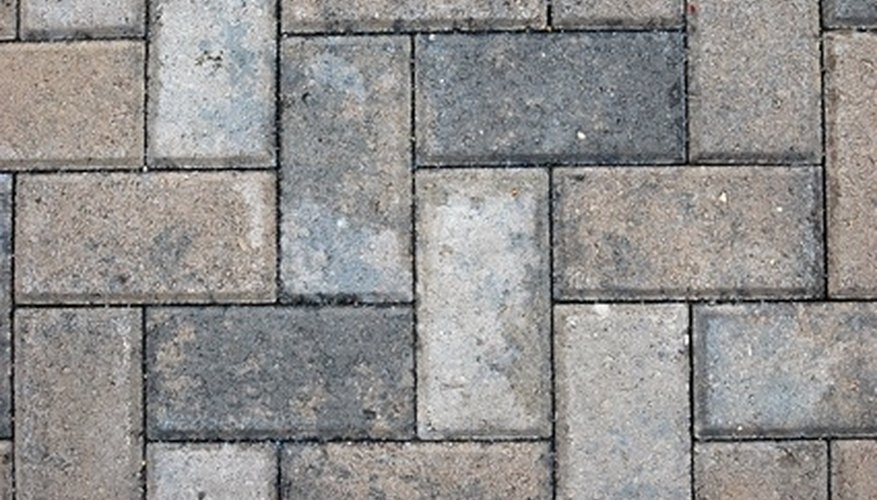 Spray a baking soda and water solution on the slippery patio stones. Pour a mixture of ½ lb. of baking soda and 1 gallon of water in a pump sprayer and apply it liberally, allowing it to sit on the patio overnight to kill the moss. Brush the moss off the patio, using a stiff broom.
Pour boiling water on the slippery patio stones if you do not have baking soda handy. The boiling water will kill the moss instantly, making it easy to brush it off with a stiff broom.
Apply a bleach solution to the slippery patio stones instead of baking soda or boiling water. A solution of 10 percent bleach and 90 percent water poured into a spray bottle can quickly kill moss. Simply spray the bleach solution on the moss and brush it off the patio the following day.
Apply horticultural vinegar to the moss on the slippery patio stones as a last resort. Purchase horticultural vinegar from a nursery or garden center. Apply the horticultural vinegar per label instructions and brush it away after the suggested waiting period.
Hose off the patio stones.