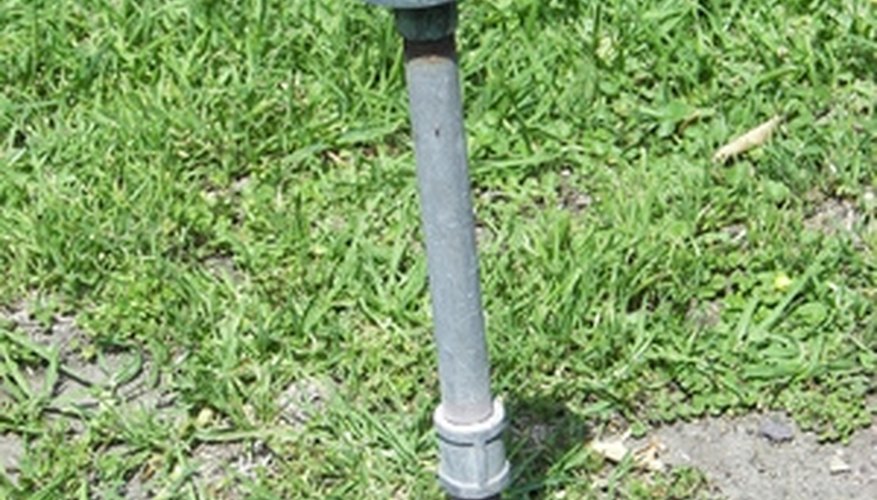 Turn the sprinkler system off before you attempt any work on the system. Turn the water supply off as well, to prevent water pressure from building up and causing damage to the system.
Find the sprinkler valve. The valve resembles a thin cylinder that has a wire coming off each end. Release the valve from the sprinkler head by turning the valve counterclockwise until it springs out of place.
Twist the top of the valve to open the valve housing, continue twisting until it's released. Remove the flexible diaphragm and spring located in the valve.
Clean the diaphragm with your fingers or a soft cloth to remove any dirt. If the diaphragm or spring is damaged, replace them with new parts. Clean the housing and valve as well to remove any dirt. This may be causing water to be blocked.
Assemble the sprinkler valve back together. Replace the valve back into the sprinkler head. You may now restore power and water supply to your system. Repeat these steps anytime a sprinkler valve is damaged or needs cleaning.