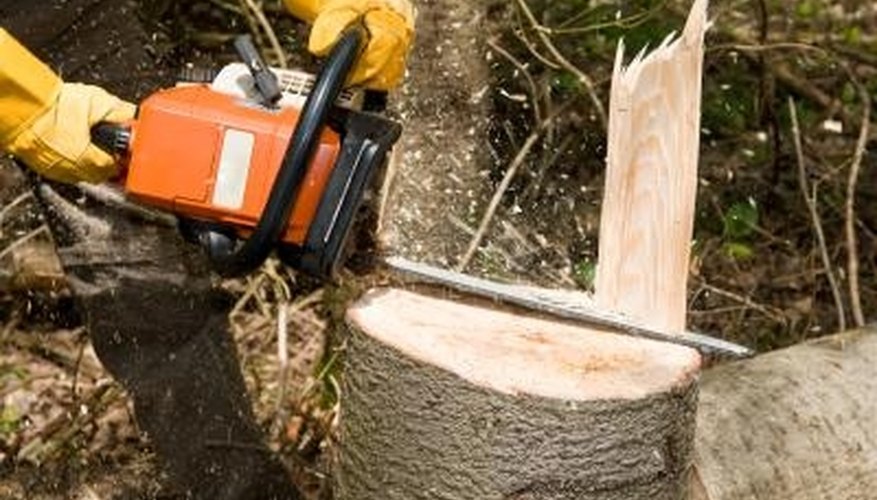 Turn off the saw, and unplug it. Release the chain brake by pulling back on the chain brake lever. The chain brake is the plastic bar located on the topside of the body and is in between the bar and the throttle. With a gloved hand, spin the chain to ensure the chain brake is off.
Locate the bar's tensioner screw. On some models it will be located in between the bar's two metal faceplate posts. Look on the bar and chain's faceplate cover. If you see a small round hole in the cover's center, the tensioner screw will be through this hole, and you do not need to take off the faceplate. On other models it may be located inside the faceplate's cover. If it is located inside the faceplate, you must remove it. Use the wrench to loosen the faceplate's bolts, and remove the faceplate cover.
Tighten the tensioner screw by turning the screw clockwise until the chain is tight around the bar. Check the chain's tightness by pulling down on the chain. A properly tightened chain will be slightly difficult to pull off the bar. There should be about a finger's width gap between the bar and chain when the chain is pulled down.
If you removed the faceplate cover, re-attach it, and twist the bolts in place with your fingers. Use the wrench to make sure the bolts are tight. With a gloved hand, spin the chain to make sure it slides easily around the bar.