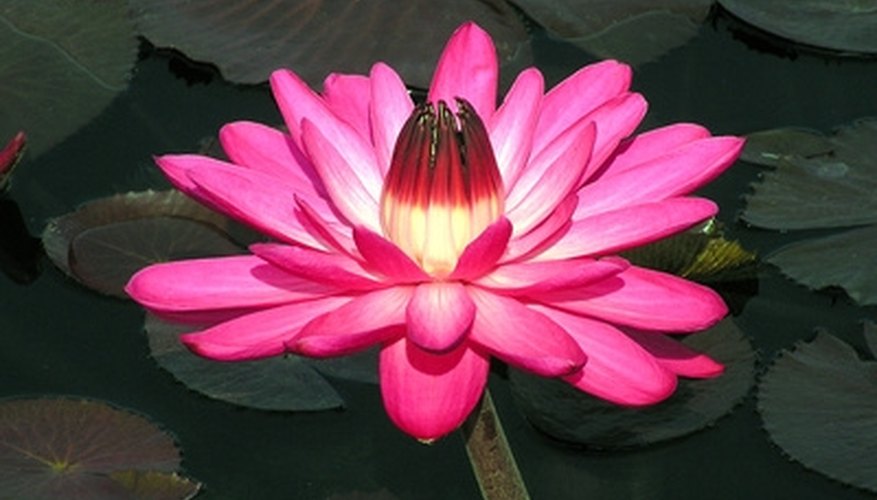 Make a small break in the hard outer shell of each lotus seed with a sharp knife.
Put the seeds in a cup or bowl of warm water, removing and discarding any seeds that float, and place the cup or bowl in a bright, sunny area.
Drain and rinse the seeds and add fresh warm water every day until the seeds begin to sprout.
Fill 4-inch aquatic pots with high-quality loam-based potting soil and use your fingertip to make one depression in the soil for each seed; each seed should have its own pot.
Place individual sprouted seeds in the soil depressions and bury them about 2 inches deep, leaving some of the sprout visible; sprinkle the top of each pot with aquarium gravel to keep the soil in place.
Put the pots in a basin or aquarium filled with water to 1 inch below the top of the pots; the water should remain at a steady 72 degrees Fahrenheit until the lotus plants are established.
Move the pots to an outdoor pond, aquarium or water garden when a few leaves have grown on the lotus; the outdoor water temperature should be at least 60 degrees Fahrenheit.
Bring plants back indoors before winter temperatures cause the water to freeze.