Coir Potting Soil Recipes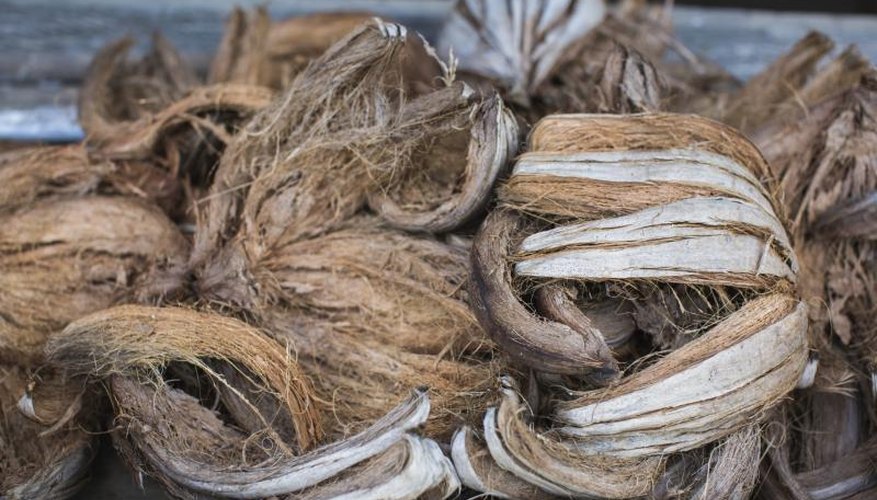 Coir is sold in dry blocks that must be soaked in water before use. Usually, you soak the blocks for around 15 minutes, during which time they will increase in volume up to seven times their original size. Be sure to soak the coir in a large container due to its expansion. For planting seedlings, mix 2 parts coir with 2 parts compost and 1 part perlite. For a more general organic potting soil, mix 1 part coir with 1 part of well-aged compost,1 part humus and 1 part builder's sand. Leftover coir can be covered and stored for several years without losing its helpful properties.
Uses and Drawbacks
Coir holds up to 30 percent more water than peat, making it a suitable alternative for potting soil mixes in hanging baskets or containers that have a tendency to dry out quickly. Once in the dry state, coir wets more easily than peat. One of the drawbacks with using coir is it has a tendency to retain more soluble salts than peat potting mixes. Containers with a coir-based soil may require flushing with fresh water more frequently due to retained salts than those using a peat-based mix.