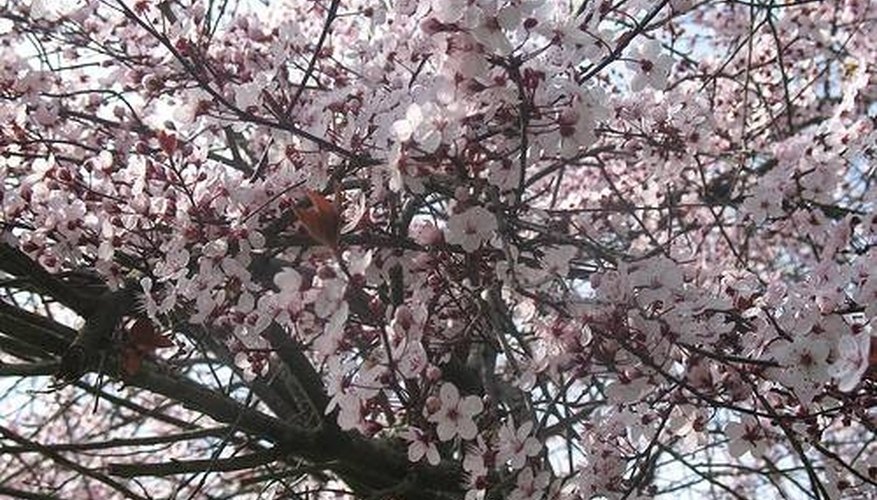 Dig a hole as deep as the root ball and the width of the roots. Mix in a good topsoil that has a 5.5-6 pH level. Plant in a sunny location.
Place the tree into the hole. The top of the roots should sit about 1 inch above ground level. If needed, dig the hole a little deeper or fill in with more soil. Make sure the tree is setting level in the hole. Fill about half way full with soil and water. Fill in the hole the rest of the way. Pack down the soil with a shovel.
Space the trees approximately 20-25 feet apart if you're planting more than one tree. You can plant smaller varieties closer together, about 10-20 feet apart.
Water the tree well. Mulch around the tree with pine straw. This keeps the moisture in and keeps the roots cool.
Plum trees take about two to four years to bear fruit. The first two years will produce flowers and then by the second year or so fruit will appear.