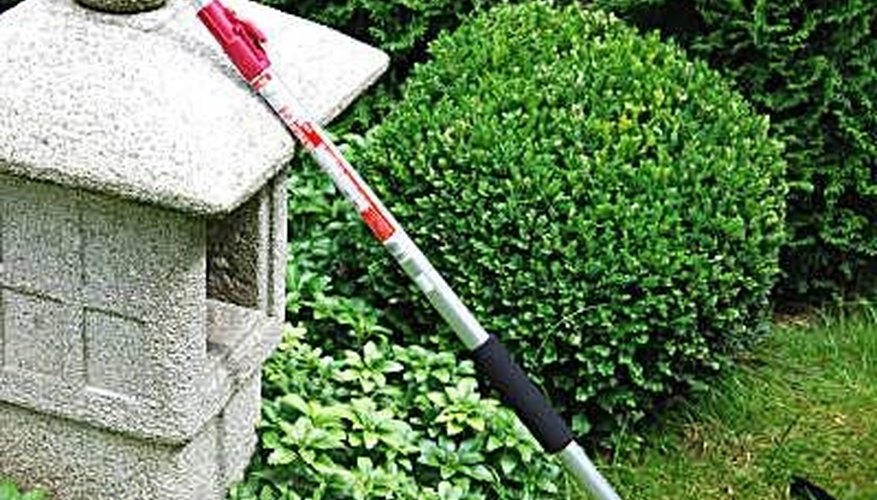 Squeeze the trigger on the pole pruner's hand grip to release the individual poles allowing them to be adjusted to different lengths. The hand grip must be opened when making tube adjustments.
Lock the middle tube in place when it is completely closed or fully extended. A fully extended middle tube adds extra length to the pole pruner.
Extend the third or end tube every 25 cm. over the length of the tube. It allows you to lock the tube in place at a desired height. In order to use the pruning shears, each tube must be locked in place and the hand grip must be open.
Reach the extended pole pruner up towards the branches on the tree's upper half. When your pole reaches the intended branch, squeeze the hand trigger on the bottom end of the pruner.
Continue to grip the branch until the blade cuts through it. You might need to make several cuts in the branch in order to weaken it. Once there are a sufficient amount of cuts, the weight of the branch should cause it to break.