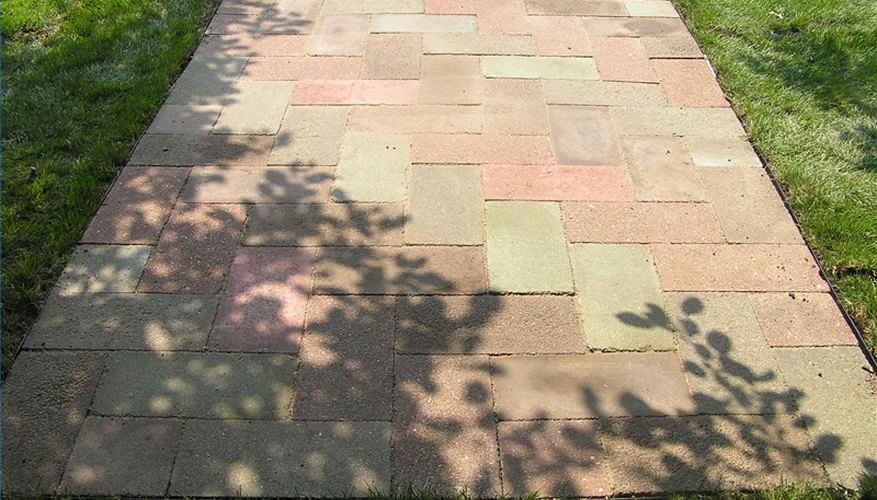 Use wooden stakes to mark the perimeter of the area where you will be installing your pavers. Drive the stakes into the ground using a rubber mallet.
Dig out the soil or sod within the area where your pavers will be installed. You will need to dig down to a height equal to that of your pavers, plus an additional 6 inches.
Place a single layer of filter fabric over the area where the pavers will be installed, then cover the filter fabric with a 4-inch layer of loose gravel.
Cover the entire gravel bed with 2 inches of dry sand.
Lay your pavers in place on top of the sand. If you need to cut the pavers, score along the surface of the stone using a chisel and hammer, then snap the stone apart. It is helpful to place the stone on top of a 2 x 4 for leverage when you are separating it.
Pour loose sand on top of the installed pavers. Use a broom to push sand into the spaces between the stones. Try to fill each joint completely.
Spray the pavers with water to wet down the sand. In areas where the joints between the stones are not completely full, add more sand and wet it once more. Continue adding water and sand until the pavers are fully surrounded by sand joints.