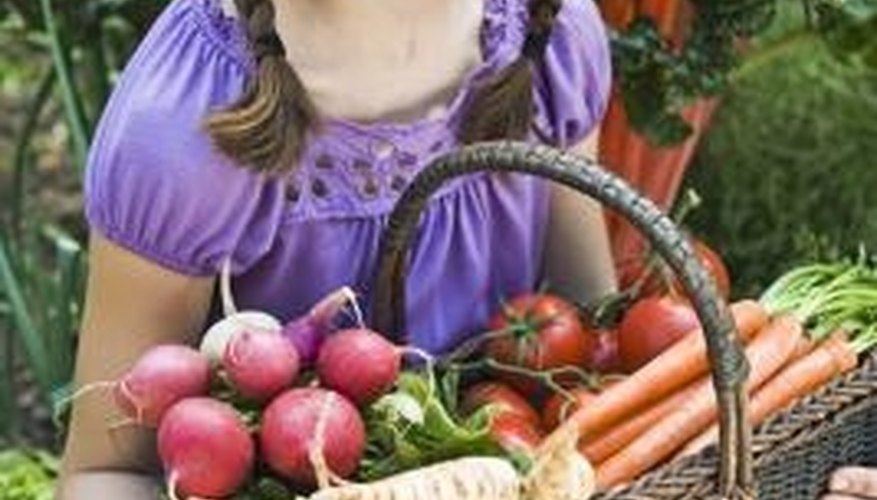 Find a location in which to build the bed that has full sunlight, a level surface and good drainage. Choose a site near a water source and a location convenient to you.
Determine the size of the raised bed you need to build depending on soil conditions or room available. The common width of a raised bed is 4 feet, and the length of the bed depends on the space available. The height for raised beds incorporating the existing soil is usually 4 inches, but beds built in locations with bad soil require a soil depth from 8 to 12 inches above ground level and therefore taller walls.
Construct a wall for raised beds using materials available to you or within your budget, such as logs, rocks or landscape timber. Walls are not required and can be made from whatever is available as long as it does not contain toxins, such as old treated wood and railroad ties. Support any wooden walls on raised beds built over 1 1/2-foot high with retaining walls, and stone or block walls more than 2 feet tall will need footings or mortar.
Double dig the soil and incorporate organic matter, such as compost, peat moss and aged manure to enrich the soil. Remove the top 6 inches of soil in the area of the raised bed, work the organic matter into the remaining soil and then return the removed soil and mix the two layers.