Root Division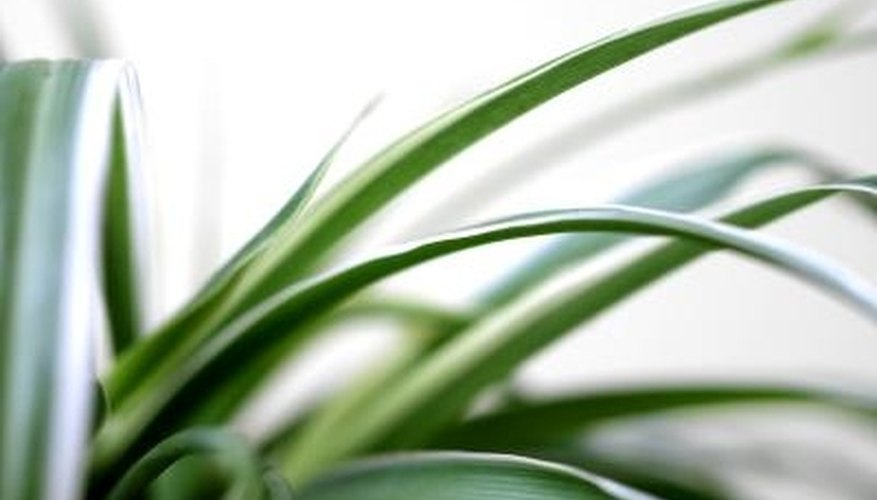 Cover you work area with newspaper. Remove the spider plant from the pot. Lay the plant on its side with the root ball closest to you.
Use your fingers to separate the root ball. Usually, there is more than one plant in the planters you buy from the store. Divide the roots of the plants if there is more than one.
Cut the root ball, if necessary to divide the ball into sections. Keep damage to a minimum by cutting only when you cannot untangle the roots.
Fill a sterile planter with potting soil to a depth of about 3 inches. Form a mound in the center of the soil. Place the spider plant division in the planter, with the base of the roots set on mounded soil. Continue filling the planter with soil.
Water and mist the newly planted spider plant with distilled water. Tap water may contain chemicals, such as fluoride, which are harmful to spider plants.
Growing Plantlets
Remove the plantlets from the mother spider plant when there are small white tubers visible on the bottom of the plantlet. Pull the plantlets gently at the basal end to remove them from the stem.
Transplant the plantlets in a growing container filled with a quality potting soil. Water thoroughly with distilled water.
Place the container in a bright location, away from drafts. Mist the plantlets daily. Inspect every few days for spider mites or other pests.
Grow plantlets without root formations by bending the stem down to a soil-filled pot and pinning the plantlets to the soil with thin wire. Sever the stem from the adult plant when the new plant has a healthy root system.