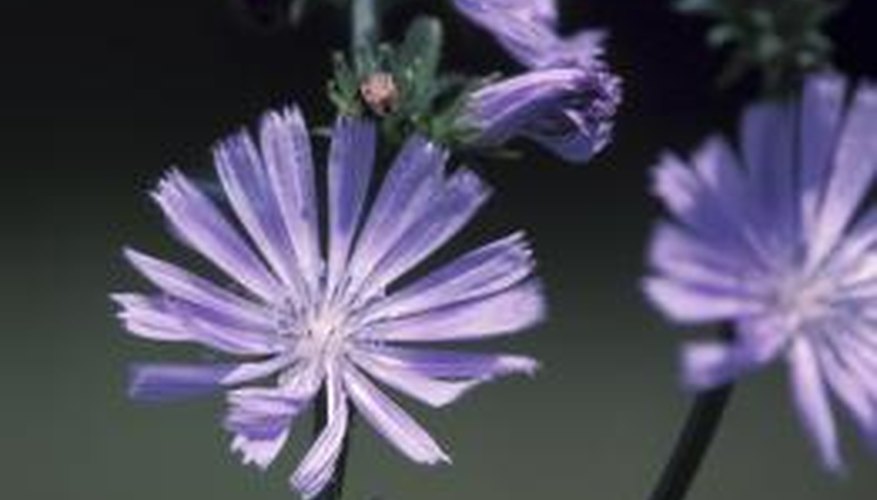 Step 1
Examine the plant's height. Chicory usually grows between 1 and 5 feet tall with woody stems that are green or reddish-colored.
Step 2
Touch the base of the stem. It should feel fuzzy or hairy with few or no upper leaves. The few leaves on the upper stem are smaller than the lower leaves, and they feel smooth.
Step 3
Cut the stem to look for milky white sap.
Step 4
Feel and inspect the rosette leaves. They should feel rough and hairy on both sides. They're usually 2 to 6 inches long with an oblong shape with toothed margins.
Step 5
Inspect the flower heads, and count the petals. Flowers are about 1 1/2 inches wide and sky blue, white or pink. Each flower has 10 to 20 petals with a small or nonexistent stalk. The petals have toothed, square ends.
Step 6
Examine the fruits. They're about 1/8 inch long, dark brown and shaped like a wedge.
Step 7
Dig up the plant to examine the root. Chicory has a thick taproot that reaches up to 30 inches long. It releases a milky white sap when cut.