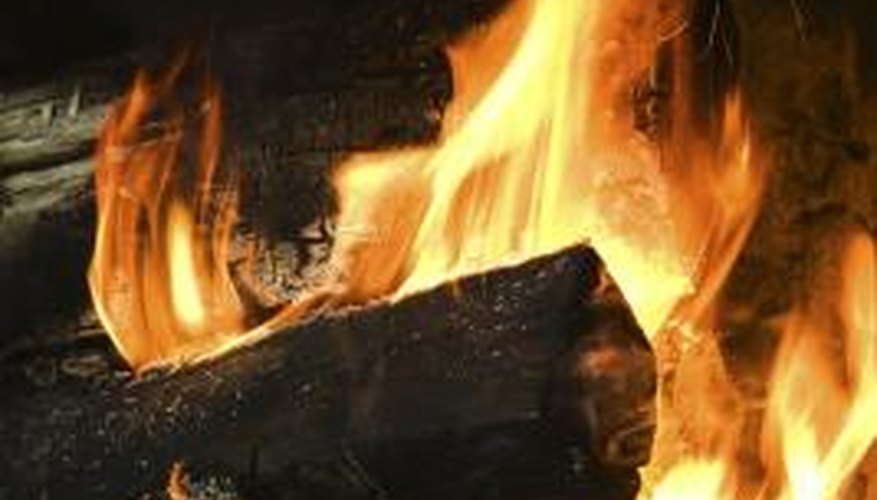 Step 1
Cut heavy-gauge square steel tubing about 2 feet longer than the typical rounder or section of wood you'll be splitting. Four feet is a good length. You can cut it with an abrasive cut-off wheel. This will serve as the backbone of the splitter.
Step 2
Cut two sections of square tube steel approximately 1 foot long from steel stock just large enough that it slides over the outside of the backbone. These will serve as a carriage piece for the cutting wedge and a base for the converted bottle jack.
Step 3
Drill index holes along one end of the backbone so you can adjust the splitting wedge by sliding it and rebolting it to different holes.
Step 4
Drill holes in the sides of the wedge carriage to work in conjunction with the indexed holes.
Step 5
Weld an acute angled splitting wedge from heavy steel plate. It should be as high as the logs are wide — at least 18 inches. The angle should be no more than 15 degrees. It doesn't need to be sharp like a knife, but it should come to a point to cleave the wood apart.
Step 6
Weld the wedge to the wedge carriage.
Step 7
Weld a base plate to the second 1-foot section of tubing. It should be about 10 inches by 10 inches or larger. Drill mounting holes in the bottom of it to align with the holes at the base of your bottle jack. Bolt the bottle jack in place. Weld triangular gussets one either side of the jack, reinforcing the base plate's connection to the backbone.
Step 8
Remove the locking screw in the bottle jack that seals the hydraulic pressure, and drain the hydraulic fluid from the jack. Replace it with the threaded end of industrial-quality pneumatic tubing with braided steel casing. If the threads don't match, you need to purchase or fabricate a brass adapter using a drill press and a tap and die set.
Step 9
Fasten a dual valve at the end of the pneumatic hose. One valve will release pressure coming from the hose; the other will allow pressure into the hose. If the second valve is open, excess pressure coming in will just escape; otherwise, it will actuate the piston with air pressure.
Step 10
Attach the two-way valve to an overflow tank and attach the overflow tank to your air compressor. You can omit the overflow tank if your compressor has an adequately sized overflow tank.
Step 11
Pressurize the tank with the air compressor. Place a log on the base plate and turn the air-in valve. When the log splits, close the air valve and open the air-release valve.