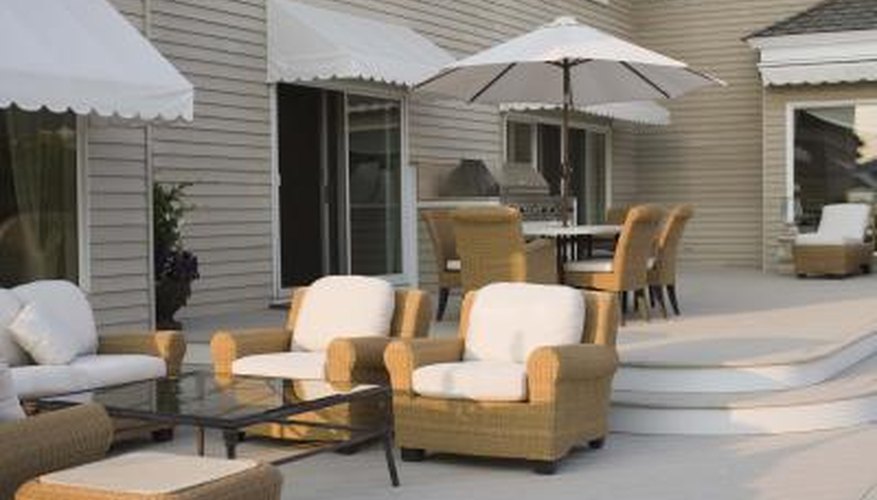 Step 1
Stake out the perimeter the area where you want to locate your patio. Connect the stakes with string. Mark the perimeter of the area with marking paint.
Step 2
Dig out the sod and dirt to a depth of 6 inches with a shovel. Lay strips of landscape cloth on the bottom of the excavated area. The landscape cloth helps prevent erosion and inhibits weed growth. Cut the landscape cloth to fit with a utility knife as necessary and overlap separate pieces by several inches.
Step 3
Place a 4-inch deep layer of sand on top of the landscape cloth. Rake the sand smooth. Place paving edgers on the sand at the perimeter of the patio area.
Step 4
Place your pavers on the sand. Place a level on each paver as you proceed to check the level.
Step 5
Brush a layer of sand on top of the pavers and work it into the cracks between the pavers with a broom. Brush off any remaining sand when you're done.