About Photosynthesis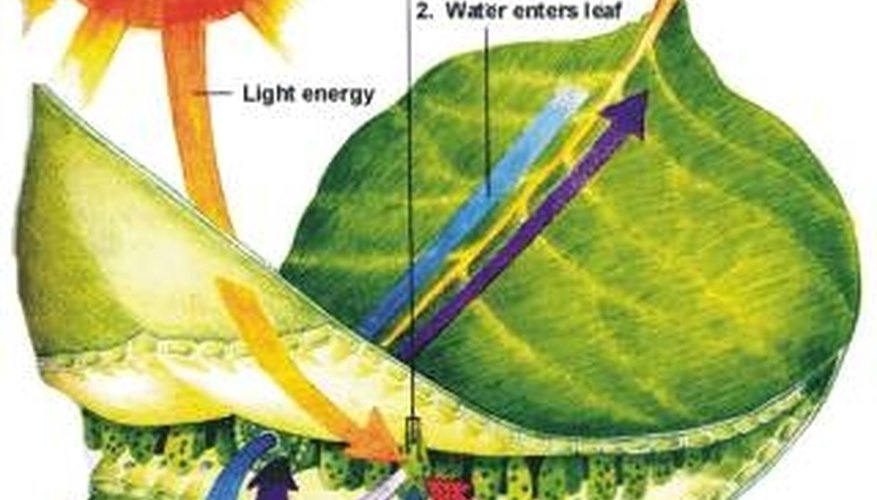 Plants use sunlight energy to make food through a process known as photosynthesis. During this time, sunlight excites the electrons in a chloroplast and they pass through an electron transport train. ATP (Adenosine triphosphate)--known as a carbohydrate, sugar or food--is produced from ADP (Adenosine diphosphate) and Pi (orthophosphate).
A Photon of Light Stimulates Photosystem II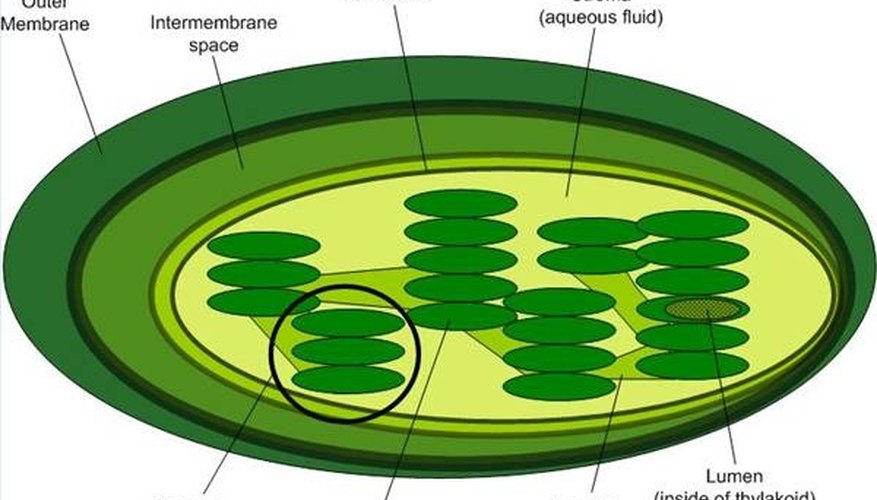 Photosynthesis takes place in a plant cell's chloroplast, which is an organelle inside a plant cell. To set off the process, a photon of light hits a molecule of chlorophyll, a green gel-like substance in the chloroplast, in Photosystem II. This energy resonates in chlorophyll molecules.
First Electron is Released to Plastoquinone Qb
The energy transfers from the molecules to the reaction center in Photosystem II. The reaction center can release electrons when stimulated, and it responds from the photon of light that resonated through the chlorophyll molecules.
Second Electron is Released to Plastoquinone Qb
When a second photon of light hits the chloroplast, it travels through the molecules again, stimulates the reaction center in Photosystem II, and a second electron is released. Both of these electrons end up in Plastoquinone Qb, which is mobile. When Plastoquinone Qb obtains two electrons, it picks up two protons from the chloroplast's stroma, or fluid.
Hydrogen Ions and Oxygen is Expelled
When the reaction center loses two electrons, it replaces them by splitting water molecules, which are present in the chloroplast. When water molecules (H2O) split, hydrogen ions are released. For every pair of water molecules split, one molecular oxygen is released, because two O molecules join, and O2 is oxygen.
Electrons Arrive at Cytochrome b6f Complex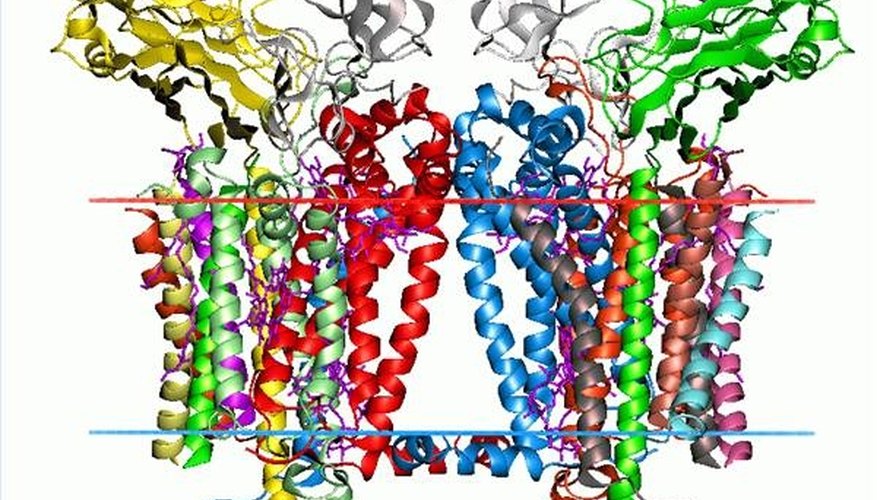 While this is occurring, Plastoquinone Qb travels to the Cytochrome b6f complex and releases the two electrons. The two protons that were in Plastoquinone Qb are released into the lumen, which is simply space, and Cytochrome b6f releases two hydrogen ions into the lumen as well.
Electrons Travel In Plastocyanin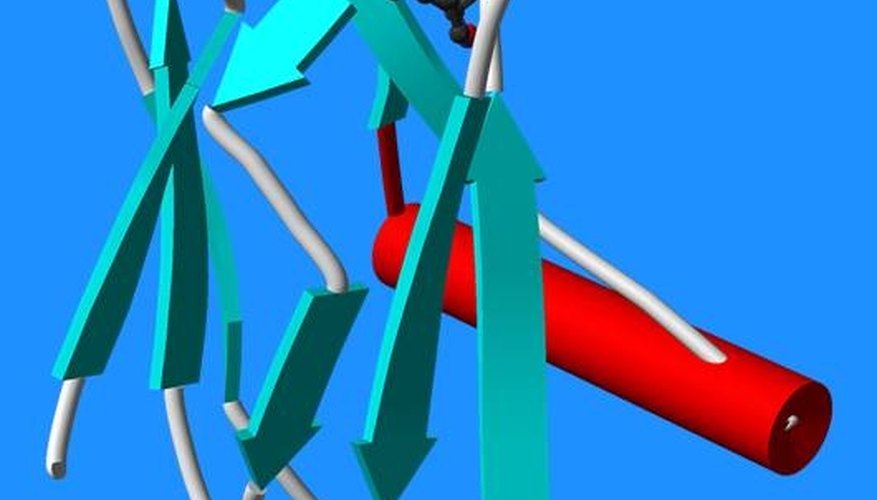 After traveling through Cytochrome b6f, the electrons end up in Plastocyanin, which is mobile like Plastoquinone Qb. Plastocyanin, a protein, takes the two electrons to Photosystem I.
Electrons Transfer to Ferodoxin in Photosystem I
Photons of light stimulate the chlorophyll molecules in Photosystem I similarly to Photosystem II. The electrons are transferred to Ferodoxin, which releases them into FNR (Ferrodoxin NADP Reductase).
NADPH and ATP are Made
Following this, NADPH is made by attaching the electrons and a hydrogen ion to NADP (Nicotinamide Adenine Dinucleotide Phosphate). ATP synthase uses the gradient from the electron transport chain, the process of which was just described, to make ATP from its ADP and Pi.