Removing Oil Stains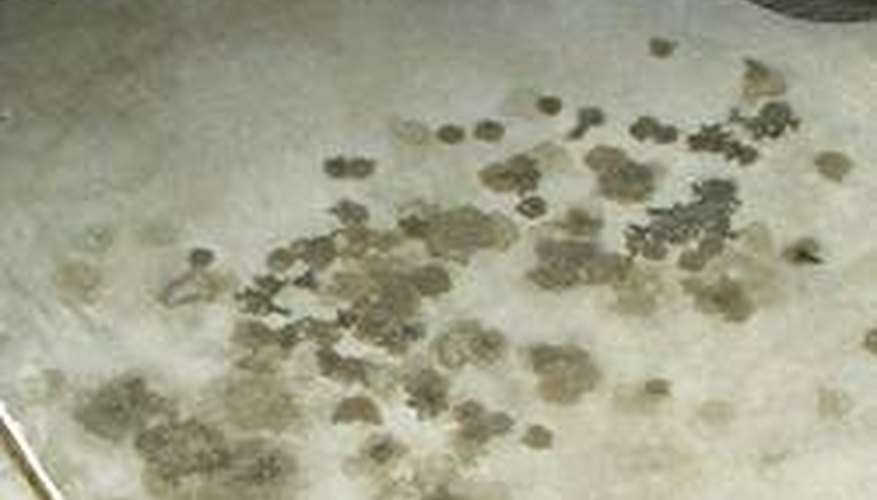 Concrete floors are porous materials; therefore, they can easily succumb to staining. The most common stains seen on concrete are from oils. The best way to get rid of oil stains is to remove them right away by soaking them off with absorbent paper. Avoid wiping for this may just push the oil deeper into the concrete's pores. Use cornmeal or hydrated lime to cover the stains. Wait 24 hours before sweeping these powdered materials. For any remaining oil stains, scrub using a steel brush and soap solution. If the oil stain is old, use an old piece of flannel soaked in acetone to cover the affected areas. Press down the flannel with a light weight to ensure that the solution touches the oil. Wait for several hours, then rinse thoroughly.
You can also use laundry or dishwasher detergents, household bleach or TSP (tri-sodium phosphate) to remove oil stains. Apply TSP 15 to 20 minutes topically, then scrub using a stiff brush. Rinse off the remaining solution.
Removing Rust Stains
Remove light rust stains by mopping the concrete surface with oxalic acid mixed with water. Wait for several hours after applying the solution, and then scrub the surface using a non-metal type of stiff brush. Rinse thoroughly with water after scrubbing.
For heavy rust stains, use a poultice of sodium citrate mixed with lukewarm water. Create a hard paste by adding a little glycerol and talc. Spread generously over the rust stains and leave for two days before scrubbing and rinsing them off thoroughly.
Removing Mildew Stains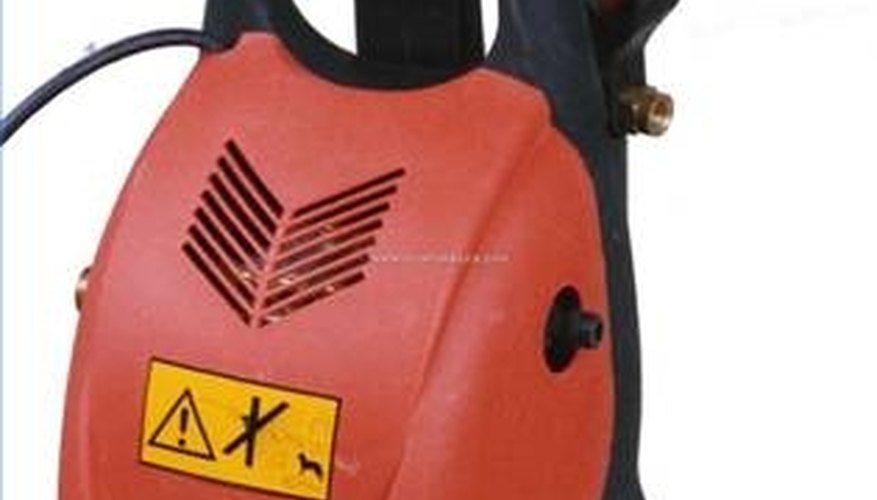 To remove mildew stains, create a hard paste by mixing powdered detergent with sodium orthophosphate, sodium hypochlorite and water. Apply the mixture carefully onto affected areas and wait for a few days before scrubbing using a non-metal stiff brush. Rinse off with water, using a high-pressure washer to clean the surface.
Removing Dirt Stains
Remove dirt stains by hosing them off with water. Use a power washer for stains from soil or mud. Use a light soap solution if plain water does not remove the dirt stain. You can also use hydrochloric acid mixed with water, if plain water and soap do not work. Use sodium orthophosphate mixed with hot water to scrub off the dirt stain that comes from clay. Rinse with water thoroughly after scrubbing.
Refinishing Stamped Concrete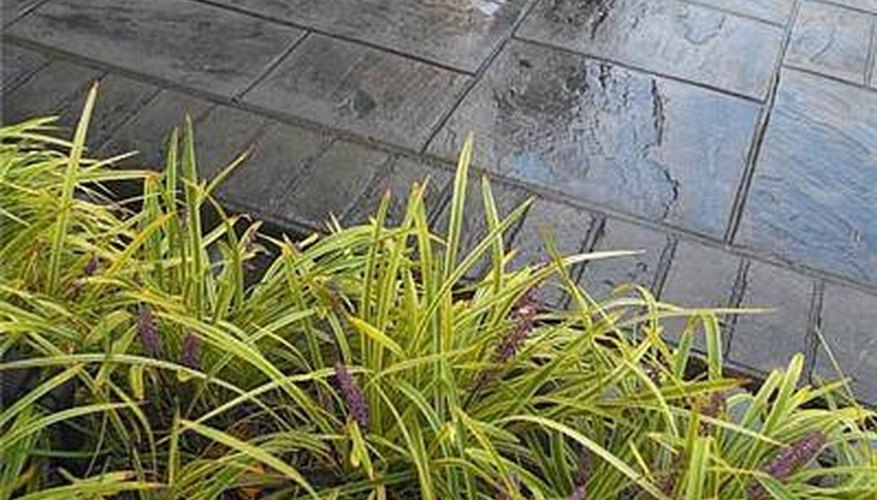 There may be times that none of the suggested methods may be enough to remove stains. Therefore, it is necessary to refinish the stamped concrete. Do only the affected sections, apply a thin layer of concrete and then apply the stamping technique and finish by using the same color finish used all throughout the areas. This may even be better than trying to use different chemicals to no avail.