How Does Concrete Staining Work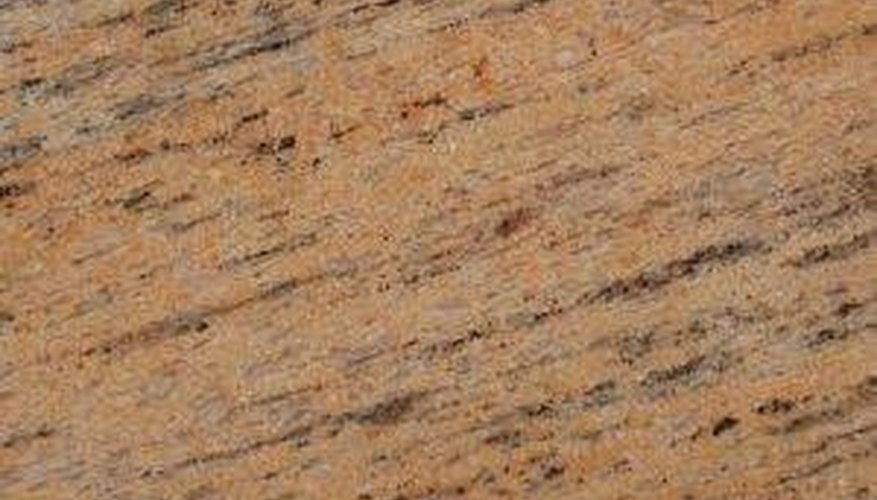 It helps to know the process of the staining and how it works to understand how to maintain the floor. The acid stains contain some hydrochloric acid, metallic salts and water. The solution can be painted on with a brush or roller, or it can be sprayed on with a sprayer like you would use to put insecticide around your house. Once it is placed on the concrete, it penetrates the surface, and a chemical reaction is created between the stain and the calcium hydroxide in the concrete. The acid etches the surface of the floor, which gives way for the metallic salts to penetrate. As the two react, they create a permanent coloring to the concrete that won't ever fade or peel. Because the concrete is so dense, the stain will be accepted in different degrees of intensity, which means the color varies throughout, giving the floor a one-of-a-kind finished color.
Protecting the Floor
Concrete stain becomes part of the concrete, unlike paint that sits on top of it. It won't ever peel or chip away. However, it can only penetrate so far into the concrete. As heavy foot traffic goes over it, it can eventually wear away. This is especially true of an outdoor floor where it is constantly exposed to the elements and foot traffic. In order to protect the surface from getting worn, a urethane sealer is used over the stained surface. There are normally two coats put down on an outdoor floor, and one coat and a coat of floor wax on indoor floors. With this protection and regular maintenance, the floor will look beautiful for years to come.
Maintaining the Floor
There are concrete floors that have been sealed and some that have been polished. The day-to-day maintenance is basically the same for both. A soft brush on a vacuum should be used at least once a week. If you have pets that track in a lot of dirt, you may want to do this every day. The granules in the dirt will wear down your sealer or polish and eventually leave it dull. To wash the floor, use warm water. If it is especially dirty, use a small amount of light detergent in a bucket of water. If anything is spilled on the floor, wipe it up right away. Liquids like cola and coffee are high in acid and will eat away at the sealer if not removed immediately. Never use abrasive cleansers or any kind of steel scrubbers; they may scratch the floor or leave it cloudy. Rinse off all cleaners with fresh water so you don't leave any residue. Sealed floors should be resealed at least once a year. You can touch-up areas that are getting worn even sooner. If the floor is a polished floor, it should be polished again every 3 to 5 years.