Planting Process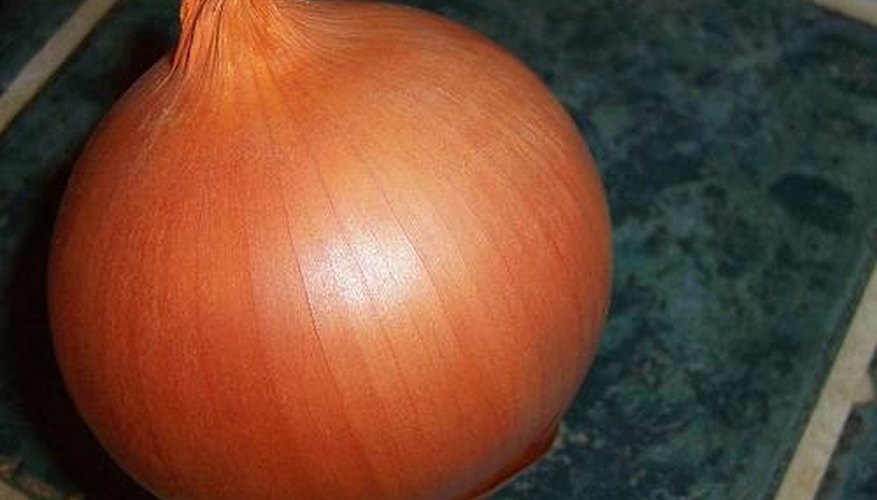 Onions can be planted by seed, sets, or seedlings. Seedlings are onions that have already grown into a baby plant. These are usually started indoors from seed and then transplanted outside in a garden, Onion sets are onions that were grown from seed the previous year but not allowed to get big. They are usually the size of a large marble. No matter which you use in planting, onions should be planted in raised beds. That simply means to build the dirt up in piles or piled rows. If you want large onions plant the sets 4 inches apart or closer for smaller ones. Onion seeds are used most when planting for green onions. Plant and cover onions in any of the methods with about 1/2 inch of dirt covering them.
Growth Process
Onions need water and nitrogen to grow. This can be accomplished by using a commercially prepared fertilizer from a garden center and watering the onions daily. Allow time in between watering for drainage. Onions start to grow in the daylight when it is warmer. The warmth and sunlight signal the onion plant to start forming bulbs. Some onions are long day onions. They form bulbs during 14 to 16 hours of daylight. Short day onions form bulbs when there are 12 to 14 hours of daylight. Onions only form bulbs the first year. If they are not harvested, then the following year they will only produce seed.
Growth Interference
As with any time of plant, sometimes growth is affected by disease or insects. A common one is root maggots. These destroy the growing onion bulb. A product called Sevin will kill this parasite and others. Garden centers sell the product. Onions are normally resistant to disease and thrive in most conditions. Too much water can cause bulb rot but aside from that there is not much that can kill an onion. It is a very hardy plant.
Harvest
The harvesting time of onions depends on how early they were planted. When the tops of the onion plants are starting to fall over they can be pulled. This is an indication that the growth process is complete unless you plan to let the onion plant go to seed. However, onions can be harvested at any time during bulb growth and eaten at any size.